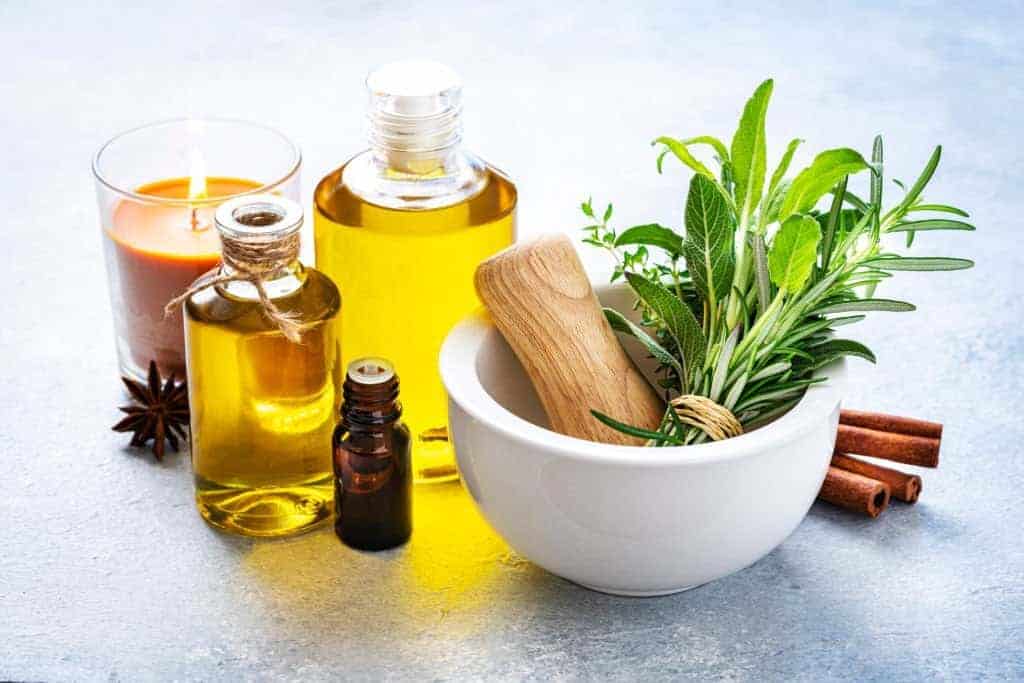 🌿 5 Top Oils for Dry Skin: Unveiling Their Benefits and Uses 🌿
Hey there, skincare enthusiasts! 👋 Ever felt like you're in a never-ending battle with dry skin? Well, you're not alone. But don't worry, we've got your back! Today, we're diving into the world of natural oils, your secret weapon in the fight against dry skin. 🥊💥
1)
Olive Oil: The All-Purpose Champion 🏆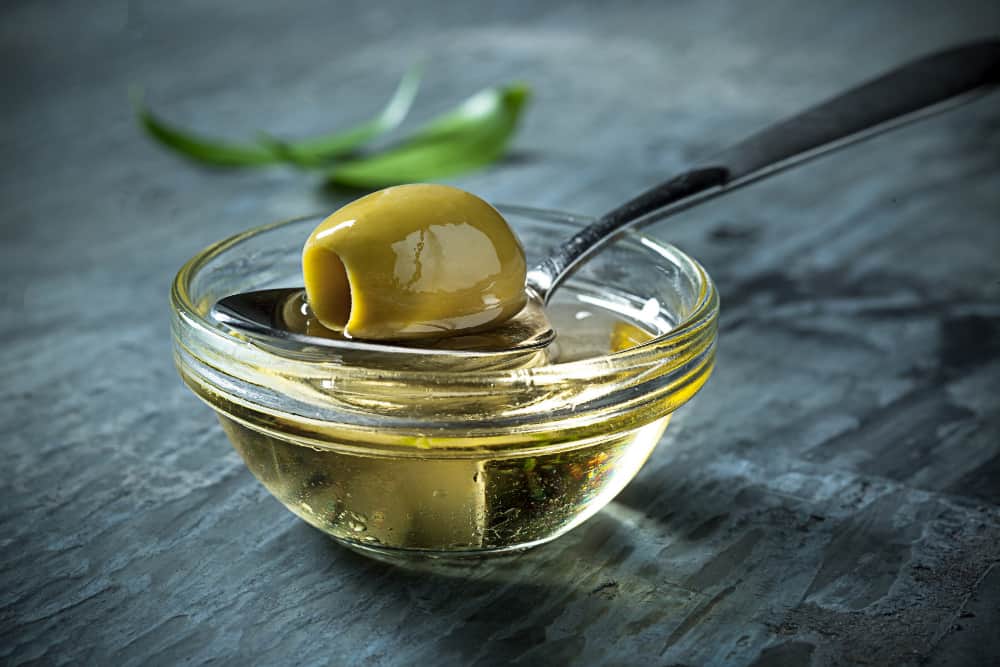 Olive oil, a staple in Mediterranean cuisine, is also a superstar in the world of skincare. This golden elixir is packed with vitamin E, a potent antioxidant that helps protect your skin from damaging free radicals. But that's not all! Olive oil is also rich in squalene, a fat our skin produces naturally. This means it can hydrate your skin without making it feel greasy. Plus, it's known to help reduce the appearance of wrinkles and age spots, making it a fantastic anti-aging ally. So, whether you're looking to hydrate your skin, fight off signs of aging, or just give your skin a healthy glow, olive oil has got you covered! 🌿🌟
Olive Oil: Did you know that olive oil has been used for skincare since ancient times? 🏺 It's true! The ancient Egyptians, Greeks, and Romans all used olive oil as part of their skincare routines. But here's a lesser-known fact: olive oil contains a compound called squalene, which is also naturally produced by our skin. Squalene has powerful anti-aging properties and can help protect the skin from free radicals. So, when you apply olive oil to your skin, you're not just moisturizing it, you're also giving it a natural anti-aging boost! 🌿 (1)
2) Avocado Oil: The Natural Moisturizer 🥑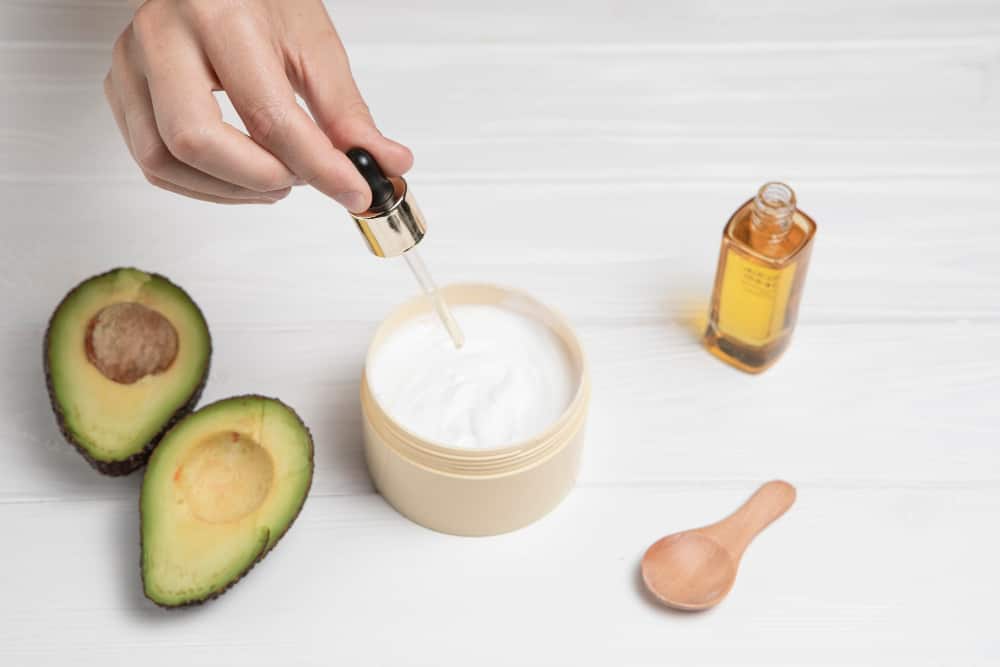 Avocado oil is more than just a trendy toast topper. It's a skincare powerhouse, especially for dry skin. This oil is packed with proteins, oleic acid, and a host of vitamins that nourish and moisturize your skin. It's also rich in antioxidants and fatty acids, which help protect your skin from environmental damage. But the benefits don't stop there. Avocado oil is known to reduce fine lines and wrinkles, giving your skin a smoother, more youthful appearance. So, if you're looking for a natural moisturizer that packs a punch, avocado oil could be just what you need! 🌟🥑
Avocado Oil: Avocado oil is well-known for its moisturizing properties, but did you know it's also a natural source of sunscreen? 🥑☀️ That's right! Avocado oil has a natural SPF and can help protect your skin from harmful UVA and UVB rays. This doesn't mean you should skip your regular sunscreen, but it's a nice bonus! Plus, avocado oil is rich in beta carotene, a powerful antioxidant that can help protect your skin from environmental damage. (2)
3) Jojoba Oil: The Hydration Hero 💧
Say hello to jojoba oil, your new hydration hero. Unlike many other oils, jojoba oil closely resembles sebum, a waxy substance your skin produces naturally. This means it can moisturize your skin without clogging your pores or causing breakouts. Plus, it's hypoallergenic, making it a great choice for people with sensitive skin. Jojoba oil also forms a protective barrier on your skin, sealing in moisture and preventing dryness. So, if you're looking for a hydrating oil that's gentle on your skin, jojoba oil could be your hero! 💧🌿
Jojoba Oil: Jojoba oil is a popular choice for skincare, but here's a fun fact: it's not actually an oil! 🤯 It's technically a wax ester, which is a type of fatty acid. This might sound like a minor detail, but it's actually a big deal for your skin. Wax esters are similar to the sebum (natural oil) our skin produces, which means jojoba oil can help balance your skin's oil production and prevent breakouts. Plus, jojoba oil is non-comedogenic, which means it won't clog your pores. So, if you have oily or acne-prone skin, jojoba oil could be a great choice for you! 💧🌿 (3)
4) Coconut oil: The All-Natural Solution 🥥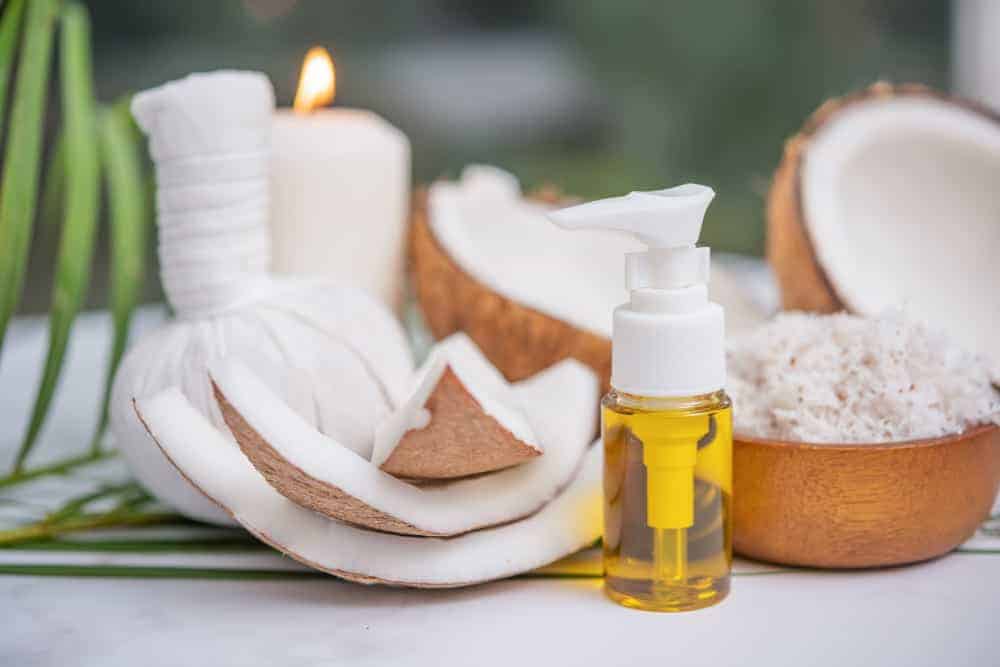 Coconut oil is a true all-rounder in the world of natural skincare. It's a fantastic moisturizer, locking in moisture and leaving your skin feeling soft and supple. But the benefits of coconut oil go beyond just hydration. It's packed with fatty acids that nourish your skin, and it even has mild antibacterial properties. Plus, it helps exfoliate dead skin cells, leaving your skin looking fresh and radiant. And if that wasn't enough, coconut oil also offers some protection against harmful sun rays. So, if you're looking for an all-natural solution to your skincare needs, coconut oil could be just the ticket! 🥥🌞
Here are some helpful tips to take advantage of coconut oil for dry skin:
– Use coconut oil as a moisturizer: Coconut oil is best for hydrating your skin. It will help to lock in moisture and keep your skin looking healthy.
– Add it to your bathtub: Adding coconut oil to your bathtub can help to soothe and hydrate your skin. It will also be beneficial to remove any dead skin cells.
– Use it as a lip balm: Coconut oil is great for keeping your lips hydrated and healthy. It will also help to protect them from the sun's harmful rays.
So, if you are looking for an all-natural way to take care of your dry skin, coconut oil is the answer. It is affordable, easy to use, and works wonders for your skin. Give it a try today!
5) Rosehip oil: The Anti-Aging Star 🌹
Last but certainly not least, we have rosehip oil. This oil is a skincare superstar, known for its hydrating and anti-aging properties. It's packed with vitamins and essential fatty acids that nourish the skin, making it look soft and supple. But the real star of the show is its high vitamin C content. Vitamin C aids in collagen production, which helps keep your skin looking young and firm. Plus, rosehip oil is known to reduce signs of aging like wrinkles and age spots. So, if you're looking for a natural way to keep your skin looking youthful, rosehip oil could be your new best friend!🌹🌟
Remember, everyone's skin is different, and what works for one person might not work for another. Always do a patch test when trying a new oil, and consult with a dermatologist if you have any concerns. Happy oiling!
FAQs 🤔
What are the benefits of using oil on dry skin? Oils can lock in moisture, restore the skin's natural barrier function, and prevent water loss. They can also reduce inflammation, promote wound healing, and increase the skin's immunity. Some oils even have anti-aging properties. 🌟
Are there any risks associated with using oil on dry skin? There's no risk if used in moderation and as part of a balanced skincare routine. However, some oils can clog pores, so they should be used cautiously on acne-prone skin.
What is the best way to apply oil? The best way to apply oil is to massage it into the skin after a warm shower when pores are open, andbefore bed. You can also add a few drops of oil to your foundation for an extra hydrated finish. 💧
Wrapping Up 🎁
So there you have it, folks! These are some of the best oils for dry skin. Remember, the key to a successful skincare routine is consistency and using products that suit your skin type. So why not give these oils a try and see the difference they can make? Your skin will thank you! 🙏
Fun Facts: are they true?
Olive Oil: The claim that olive oil has been used for skincare since ancient times and contains a compound called squalene, which has powerful anti-aging properties, is true. Olive oil is indeed a rich source of antioxidants, including squalene, which can help protect the skin from free radicals. It's also been used for centuries in various cultures for skincare purposes. The ancient Egyptians, Greeks, and Romans all used olive oil as part of their skincare routines (source).
Avocado Oil: Avocado oil is well-known for its moisturizing properties and it does contain compounds that can protect the skin from harmful UVA and UVB rays. However, it's important to note that while avocado oil can provide some sun protection, it's not a substitute for sunscreen. Avocado oil is also rich in beta carotene, a powerful antioxidant that can help protect your skin from environmental damage (source).
Jojoba Oil: The claim that jojoba oil is technically a wax ester and not an oil is correct. Jojoba oil is indeed a wax ester, which is similar to the sebum (natural oil) our skin produces. This similarity allows jojoba oil to help balance your skin's oil production and prevent breakouts. It's also non-comedogenic, which means it won't clog your pores (source).
*** More great articles that may be of interest to you 🙂