Skin Care
5 Best Oils For Dry Skin: Benefits, Uses, FAQs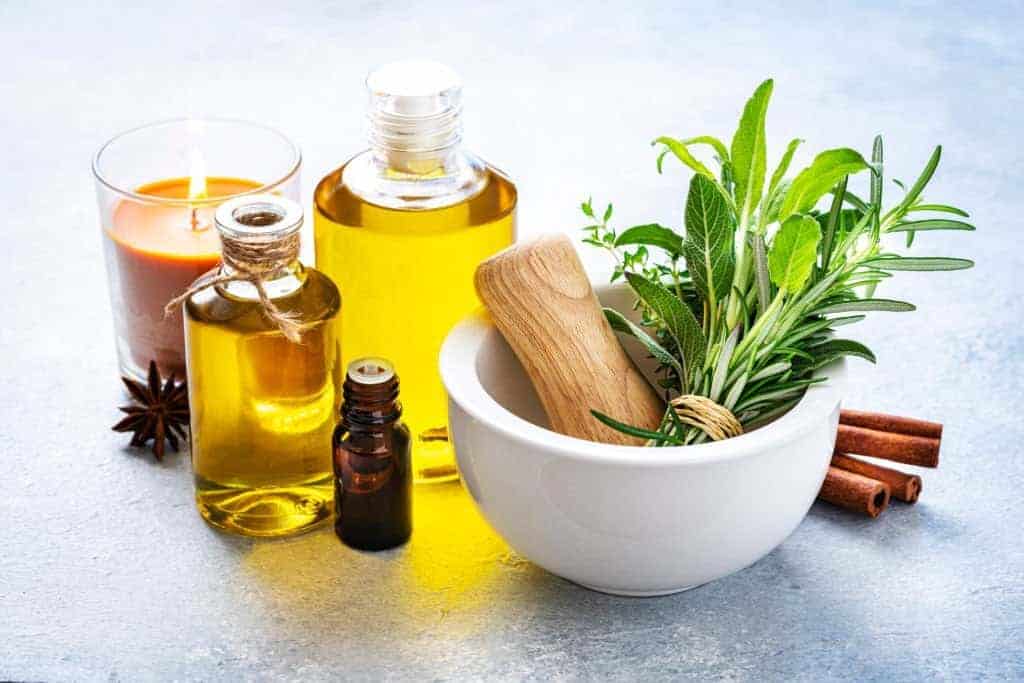 Finding the best oil for dry and sensitive skin
Whether you're a beginner at using skin care products or a pro, choosing the best oil for dry skin can be a difficult decision. In this article, we will discover the best oil for dry skin. Although there are hundreds of oils to choose from, how do you know which oil is best for your dry skin? Here, Keep reading to learn about some of the most popular types of oils. Here are some of the top choices for dry or sensitive skin complexions.
The best oil for dry skin contains natural ingredients beneficial to the skin. Some of these oils are coconut oil, avocado oil, jojoba oil, rosehip oil, and Olive oil. These oils can nourish and moisturize your skin. They are also common to help improve your skin's appearance. Always make sure to buy a good quality product from a trusted supplier and conduct a patch test before using any effect on your face.
1) Olive Oil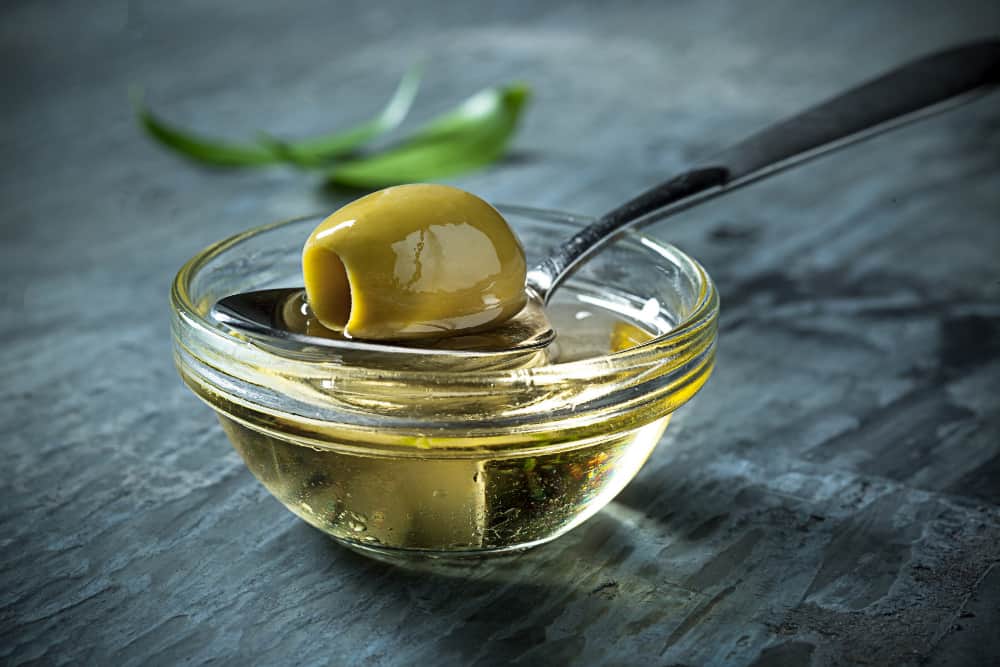 Olive oil is an excellent moisturizing treatment for dry skin. Its rich content of vitamin E makes it especially beneficial for dry skin. It's the perfect all-purpose oil recommended for people who suffer from dehydrated skin. A few other benefits of olive oil include its ability to reduce the appearance of wrinkles and improve the appearance of age spots.
You can apply olive oil to your face or body and leave it on for 20 to thirty minutes. Then, you can rinse your face with fresh water. You can repeat this process every alternate day.
Try it after a warm shower to get the most out of its benefits. Its nourishing properties will help you maintain a youthful, glowing complexion. If you're using olive oil for dry skin for health reasons, it is crucial to use the recommended amount.
2)  Avocado oil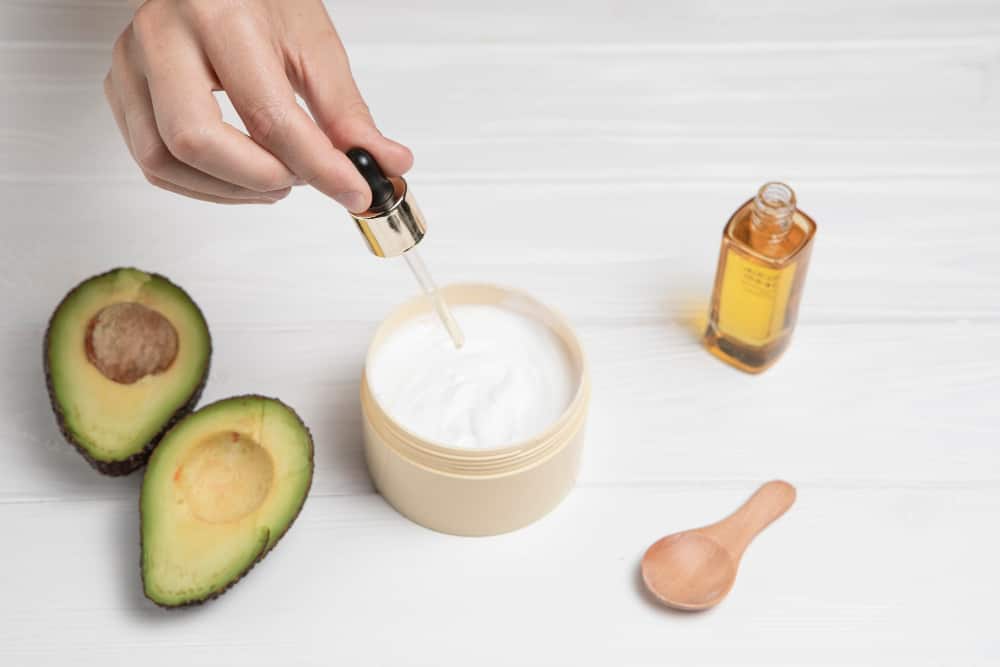 If you're looking for a natural moisturizer that works for dry skin, avocado oil is an excellent choice. Because of its high protein content and oleic acid content, it will help reduce the appearance of fine lines and wrinkles and protect your skin from windburn and other environmental hazards. It's also rich in antioxidants and fatty acids and is extracted from the avocado pear.
Avocado oil can be applied directly to the skin to ease irritation from sunburn, keratosis pilaris, cracked heels, and insect stings. It can also be used on the face to soothe itching and inflammation. It can even help alleviate psoriasis, a common ailment.
It's essential to keep in mind that avocado oil is a natural moisturizer, so it's safe to use every day. It's also great for adding to a facial or body lotion. Try blending it with peppermint or lavender oil if you want to add a scent. You can also use it in cooking and hair products. However, if you're concerned about using it on your face, it's best to consult a professional.
However, you should always test it first on a small patch of skin before applying it all over your face. The reason why avocado oil is so effective is that it can produce anti-inflammatory effects. This can be beneficial during the healing process. For this reason, you should use avocado oil regularly to protect your skin.
3) Jojoba Oil
Jojoba oil is a great moisturizer that works to hydrate your skin. It can be applied directly to your skin without requiring other creams or lotions.
Aside from being an effective moisturizer, jojoba oil has other beneficial properties. Cold-pressed jojoba oil contains only pure, natural ingredients, is free of harmful chemicals and has no side effects. It is also hypoallergenic, so it is suitable for sensitive skin. It is a good choice for dry skin, as it has a mild, non-greasy scent. You can use it on your face, hands, and feet to keep your skin soft and smooth.
Because it helps seal moisture in your skin tissues and helps retain moisture and prevent dryness. It also improves collagen synthesis. It can help your skin have water and reduce irritation caused by chemicals. This oil is a good choice for people with sensitive skin, as it does not clog pores. When used as a moisturizer, jojoba oil can help your skin look clear, soft, and healthy.
4) Coconut oil: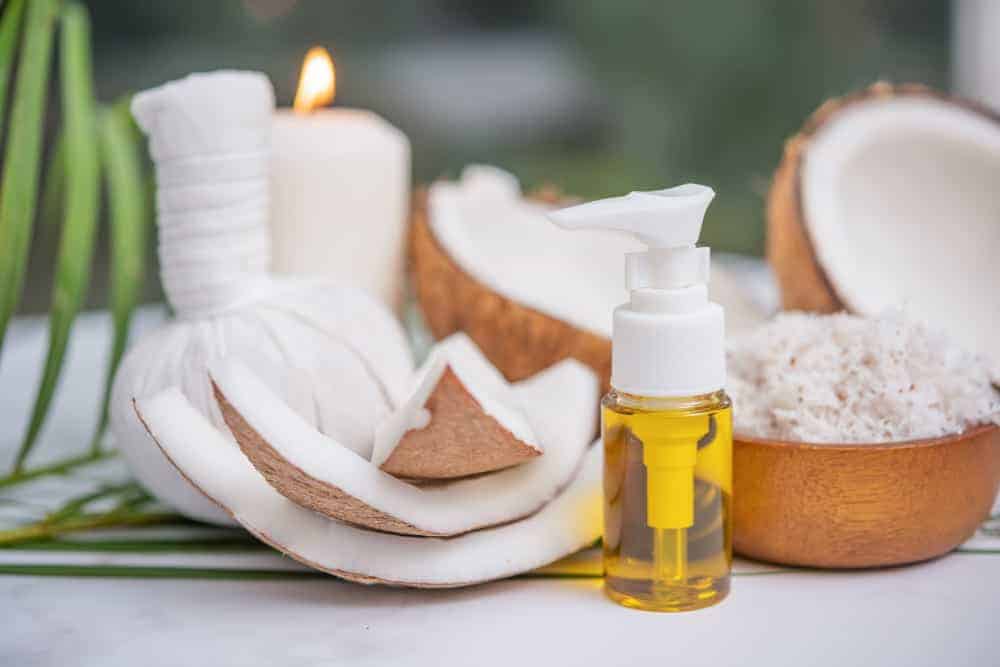 Coconut oil is a super solution for dry skin because it offers many benefits without side effects. Dry skin is a common issue, especially when the air is dry and cold in the wintertime. Many people will use moisturizers and lotions to combat dry skin, but they often don't work. What we should be using is coconut oil for dry skin. While it seems like a joke, it works.
Here are some helpful tips to take advantage of coconut oil for dry skin:
– Use coconut oil as a moisturizer: Coconut oil is best for hydrating your skin. It will help to lock in moisture and keep your skin looking healthy.
– Add it to your bathtub: Adding coconut oil to your bathtub can help to soothe and hydrate your skin. It will also be beneficial to remove any dead skin cells.
– Use it as a lip balm: Coconut oil is great for keeping your lips hydrated and healthy. It will also help to protect them from the sun's harmful rays.
So, if you are looking for an all-natural way to take care of your dry skin, coconut oil is the answer. It is affordable, easy to use, and works wonders for your skin. Give it a try today!
5) Rosehip oil
Rosehip oil for dry skin is one of the best treatments available in the market. It hydrates your skin, making it look soft and supple.
For people with dry skin, rosehip oil treatment twice a week will give you good results within a few days. For best results, apply the product before going to bed and wash your face the next morning. You can also mix this natural oil with your regular moisturizer or simply apply it to the affected areas.
The rosehip oil has an amazing essential fatty acid that is necessary for our skin to stay soft and moisturized. The rosehip oil for dry skin contains B complex vitamins and vitamin C, which helps in collagen production. This supples your skin and keeps it looking young throughout the years.
The benefits of rosehip oil for dry skin:
The vitamin C and the essential fatty acids present in this oil helps to fight against free radical damage. Vitamin E and pro-vitamin A help regenerate skin cells, which slow down the skin's aging process. It is also helpful for fading scars, stretch marks, and any other marks on the skin.
The rosehip oil is also quite popular for its anti-aging properties. It helps reduce the fine lines and wrinkles, thus giving you younger looking skin. It is also used for acne treatment, as it has anti-bacterial properties.
FAQS
What are the benefits of using oil on dry skin?
The top benefits of using oil on dry skin are that it can lock in moisture, restore the skin's natural barrier function and prevent water loss. Additionally, oils can help reduce inflammation, promote wound healing, and increase the skin's immunity. Some oils also have anti-aging properties and can help improve the appearance of wrinkles and other signs of aging.
Are there any risks associated with using oil on dry skin?
There is no risk identical to using oil on dry skin if used in moderation and as part of a balanced skincare routine. However, oils are comedogenic, so they must be used cautiously on acne-prone skin.
What is the best way to apply oil?
The best way to apply oil depends on the type of oil used, but typically it should be massaged into the skin after a warm shower when pores are open and before bed. Some people also like to add a few drops of oil to their foundation for an extra hydrated finish.
*** More great articles that may be of interest to you 🙂